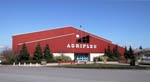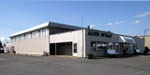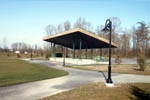 The Cloverdale Rodeo & Exhibition Fair Grounds boasts a wide variety of buildings and venues to serve the community. All of the facilities are available for rent throughout the year for various events and shows such as horse and dog shows, car and collector events, Cloverdale's weekly flea market, weddings and dances and of course the annual Cloverdale Rodeo & Country Fair.
From the 4200 Grandstand seat Stetson Bowl (capacity 20,000) to the versatile Shannon Hall, the Exhibition grounds are the perfect place for your next public or corporate event. Check out the links beside for each of the main facilities and then give us a call to book your next event.
For more information, contact Facility Rentals & Special Projects.